Try before you buy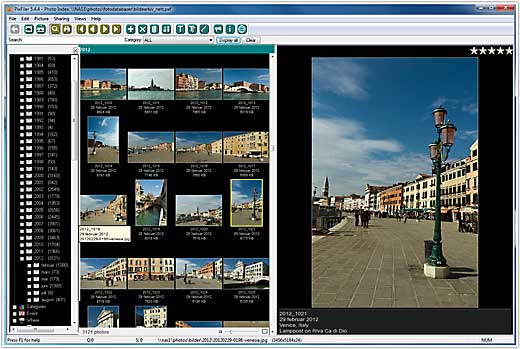 Choosing the right software is not always easy. To make it easier for you to see if this is the right software for you to organize your digital photos, we let you try PixFiler for free. For 30 days you can try the full capabilities of PixFiler without any restrictions or limitations.
Download PixFiler by clicking on the button below.
Download free trial version
We have tried to make the program simple to use, but to make it easier to get started, we have written a short Getting Started Guide.
PixFiler - Getting Started Guide
PixFiler will run on all computers running Windows XP, Windows Vista, Windows 7 and Windows 8. The library and photos can be placed on a network server so it can be used by multiple users.
Buying PixFiler
If you find that PixFiler is the right Photo Organizer for you, you can buy the program using the "Buy now" button in the program or you can come back to this web site and use the "Buy now" buton on the menu at the top of the page.
When you buy the software, you will receive a license code with instructions on how to activate this code in the program. This will automatically convert the program to the full version. This means you do not have to install the program again when you buy it and even more important, all the work you have done in the trial version will still be there.
Buy PixFiler - USD 39.00